---
We are proud to fabricate our windows using Optima by Profile22 Systems.
With over 40 years' experience in the design of PVC-U windows, Profile 22 manufactures Optima here, in the UK, systems made especially for the UK market.
We offer three options from the award winning Optima system (G16 New Product of the Year):
Optima Chamfered
Optima Sculptured
Optima Flush
We use 28mm sealed units for security, acoustic and thermal performance, but can offer triple glazing up to 44mm inf required.
All of our Optima frames are internally glazed with an attractive ovolo shaped bead and are available as traditional open-out casements or as tilt and turns.
Because consumers are demanding more and more choice, we fabricate our frames in an ever expanding range of colours designed to meet the changing tastes of our customers.
Our frames are designed to satisfy the needs of consumers and installers.
They are stylish, durable, energy-efficient and built with security in mind. Our expert fabrication processes and quality standards ensure that the frames will be simple to fit, whatever project you are working on.
A selection of popular woodgrain and colour finishes including cream, black, anthracite grey, rosewood and light oak are available from stock.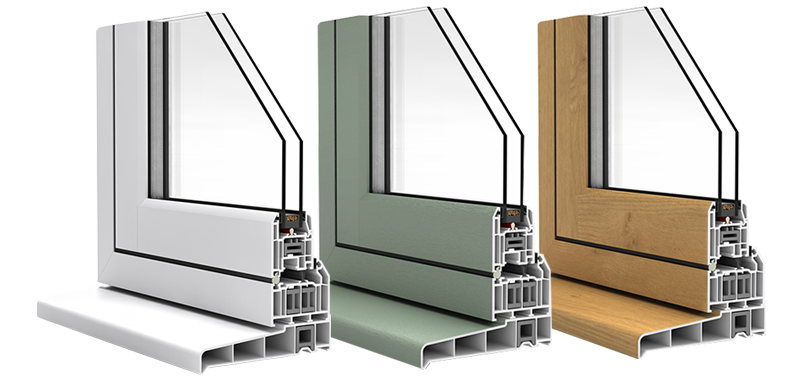 Deeper drainage channels carry water away quickly and improve weather performance.
A central Eurogroove gives superior security and strength.
Deep add-on legs allow extra tolerance during frame installation.
Strategic, local wall thickening for better screw and hardware retention.
Secure bead system passes security tests without glazing clips and is ready for proposed enhancements to PA S24.
10mm overlap for improved weatherability.
Narrower frame for more light and improved solar gain.